Sing Like You've Always Wanted to

Press play on on a step-by-step system to discover your vocal essence, find more joy, and empower yourself with a life long skill -- without spending years and thousands of dollars on lessons.


From the US, Canada, France & beyond,

they have grown, and so can you.

"The best my voice has every sounded." - Claire, full scholarship college voice student

"Within the first few months I made great strides with my voice. She knows how to encourage you. I took lessons for years and never progressed so much as I have over a period of just a few months with Mari." -Philippe, rock singer & engineer

Show me what's inside!
"Singing is like a celebration of oxygen"
-Bjork

Dear Friend & fellow singer,
Have you always wanted to sing but never fully given yourself the chance?
Maybe other things have seemed "more important," than your joy.
Or maybe you had a discouraging experience with singing that left you feeling self-critical.
Perhaps, in today's high pressure world, it's easy to forget that the things that empower us often come from within.
But it doesn't have to be like that.

I will teach you

how to release the singer within



Caroline
When I first started taking lessons I was kind of shy about performing and about feeling comfortable singing in public, but I can say, after each lesson I came away feeling so empowered, confident, and inspired to keep going!

Empower Your Singing

Yes, you CAN stop struggling, cracking, and wasting time, and learn to sing with more expression, self-knowledge, and beauty. I'll show you how with video lessons, guided downloadable practice sessions, group coaching, & more.
Get Ready for Joy

You love to sing and that's why you're in the right place! I will focus your singing journey so that you can experience the joy of music, connect with your vocal essence, and have more fun singing the songs you love.

Make Meaning

We all love making memories, and singing is a great way to do it! Singing with friends and family creates an amazing feeling of togetherness. And as your voice improves over time, this virtuous cycle will give you more and more impactful results!
You Are Now
You may be experiencing the following:
1.You aren't sure what matters, or how to make progress
2. Your breathing is shallow, tight, or uncomfortable
3. Certain notes scare you, or feel out of reach
4. You can't control the volume of your voice
5. You are a little shy about your voice & feel you could be doing better
6. You experience discomfort & frustrating limitations
7. You feel a little stuck, & wonder if this is just how it is
8. Singing is somewhat mysterious -- is this all there is?
You + Fireside =
In 8 Modules:
1. You'll learn exactly what to do to get the results you want.
2. You'll learn how professional singers breathe
3. No more avoiding notes, you'll use your full range & more
4. You sing with nuance at all volumes
5. You understand what makes your voice unique, & spotlight your strengths
6. You'll internalize the habits that make singing effortless
7. Every time you practice, you'll get better & better
8. Singing is awesome -- what more have you got for me?
Virginie
Thank you so much for this course! I never expected the benefits of singing to extend beyond my vocal cords. It's helped me feel more present & confident -- like there's more space for living life fully! Recommended with a full heart!
Austin
When my daughter told me she was getting married, I knew I wanted to sing a song for her at her wedding. I'm not a performer at all & Mari helped me gain the skill & confidence to sing on this really special day with people watching. There was not a dry eye in the house, & it's a memory I will cherish with my daughter always!
Matty
I took up singing as a personal challenge. I wanted to see if I could do it! Not only does Mari know her stuff, she's has an awesome way of making a nonjudgmental space, even while she's rocking your world! A++++++
Taught to you by an award-winning vocalist, who has taught 500+ singers worldwide including Emmy award winners & Grammy nominees.

Meet Your Teacher
Mari Rosa is an award winning singer & songwriter with awards in indie pop and Latin Jazz genres. She's performed around the world and with artists such as Latin Grammy winner, Fernando Otero, Richie Morales, Emmy winner, José Cancela, and Cuban legend, Cachao. An in-demand private teacher with students from New York, Paris, and Boston at Berklee College of Music, Mari is fluent in English, Spanish, Italian & French. You can find her music under her name, Mari Rosa, or her collaborative project, Limoncello.
Hannah
I started studying with Mari because I was recording my EP and my voice was getting tight. Recording can be stressful, & I didn't realize how much I was pushing. The way Mari teaches technique is really intuitive and it helped me because I could apply it to songs right away. That was just what i needed! My voice sounds better than ever and it's a thousand times more comfortable too.
Zoe
I crossed paths with Mari when I was about to go on tour. Then Covid hit. Being able to work through Fireside gave me a positive focus and really helped me get to the next level! I still feel like myself, just better! If you're looking for a change in your singing voice then I highly recommend checking out Mari's programs because she's a singer herself and she understands what it's like, and she'll help you achieve your goals!
Alex
Before I took this class, I only sang when I was kidding around. We're talking terrible karaoke that you hope no one takes a video of. So, I didn't expect that I would now be singing with my girlfriend every week and having concerts for my family on Zoom during Covid. It's been a really pleasant surprise and also fascinating to me that the ideas and concepts I've learned here have transferred to other parts of my life.

This is so much more than simple lessons:
I'll teach you how singing works with the most vital fundamentals of technique, so that you can let your voice be heard without fear of judgment, all while feeling energized through practical hands-on exercises that work.
It's all inside Fireside Voice Academy.

8 Weeks of Lessons
Each week, you'll get a video lesson on a new vocal topic: from breathing, posture, resonance, head, chest, mixed voice (it's ok if you don't know these terms yet!), & performance. No more confusing terms or YouTube rabbit holes.
Practice That Goes Where You Go
Stream or download your guided weekly vocal workout so that you can practice on the go! Sessions are 15-20 minutes long, & designed with busy lifestyles in mind. You'll learn new techniques & become a better singer every day.
Voice Type Customization
Your voice is not one-size-fits all and neither are the workouts. All of my recorded sessions are available by vocal type -- male and female high and low voices-- so that you can practice in your correct range.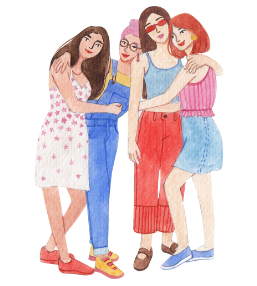 Group Coaching
We learn from each other & by asking questions. That's why Firesides comes with 4 group coaching calls where you can ask me anything -- it's an extra hour of one-on-one help usually only accessed thru private lessons at $100/hr.
Learn from Home
Designed for use right at home, so you can truly grow where you are planted. Take risks & test out new ways of singing without fear or shyness, grow your creativity fire, and develop new confidence you'll carry everywhere!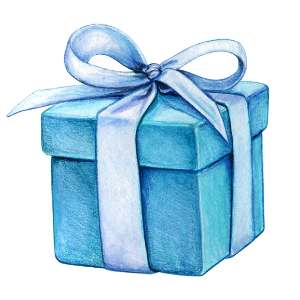 Exclusive Bonuses
I offer a variety of bonus materials to complete your course experience. The downloadable resources include pdfs and private podcasts on topics such as getting the most from your practice, and preparing for a performance!
Lifetime Access
Fireside Voice Academy takes place over an 8-week period, but feel free to take all the time you need with the course material. It's yours forever once you become a student.
Led by a Teaching Artist
Mari Rosa is an award-winning singer & songwriter who has coached 500+ students from beginners to Emmy and Grammy Award winners & nominees.